Houston Plumbing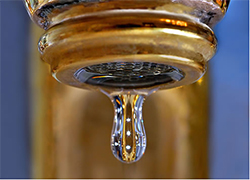 Once a part of the toilet breaks down or is too worn out , it will hamper total operation and cause toilet malfunctions including water vapor (condensation on the tank), plugged drains or overflowing. Our local plumbers can find the problem and provide a solution to get your toilet functioning again.
Many of our service calls involve garbage disposer problems. They may be one of the most misused appliances in any home. Few people realize that garbage disposers are only designed to handle light food residue that is rinsed from plates and cooking utensils before they go into the dishwasher.
Water is considered "hard" when there is a significant amount of calcium, magnesium, iron, limestone or other minerals in the water. Once the water evaporates, you get either "scaling" (crusty white residue) on your fixtures, shower doors, dishes or orange stains. Orange stains are mostly from the iron that is present in your water source. All of these minerals can clog and damage pipes. Unfortunately, these minerals are very common and can be found in both city water supplies and well water.
Most homes built pre 1970's have sewer and drain lines composed of either cast iron or clay. Traditionally, you will find cast iron in a home or building and clay sewer pipe outside the building to the city connection. The primary problem with cast iron pipe is cracking and the bottom of the pipe rusting or rotten out. Clay pipes primary problem is cracking from tree roots entering the pipe, then growing larger and cracking the clay.
Water leaks, while usually less dangerous than gas leaks, need fast attention. A water leak, left unfixed, can quickly damage your hardwood floors, concrete slabs, all types of walls, and landscaping... costing you thousands of dollars in repairs. Sometimes the source of the leak is obvious like a bathroom faucet leak, shower leaks, or a leaking kitchen sink. Other times the leak may be out of sight, like a water tank leak or a basement water leak. They can even be completely hidden, as in a leaking water pipe in your walls or under your concrete slab.